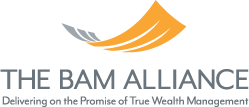 The BAM ALLIANCE is an active community of more than 140 independent, like-minded wealth management firms dedicated to delivering on the promise of true wealth management. This national alliance elevates our ability to deliver the ideas, insights, and intelligence that help clients make the best decisions about their financial lives. Collectively, the BAM ALLIANCE serves over 18,000 clients, representing over $25.7 billion in collective assets as of September 30, 2015.
---

Dimensional Fund Advisors LP (DFA) is a mutual fund company grounded in academic research on the efficiency of capital markets.  DFA employs a structured strategy designed to compensate investors by capturing all the dimensions the market offers in a low-cost, tax-efficient fashion.
---
Bridgeway Capital Management (Bridgeway) provides competitively priced, expertly designed investment options while putting investors' interests first. Their investment process is statistically driven and grounded in academic theory built around logic, data and evidence. In addition, Bridgeway donates 50% of its investment advisory fee profits to non-profit organizations.
---

Alter Financial Group, LLC is a firm comprised of highly qualified, experienced accountants. Since inception, AFG has offered a full range of accounting, tax, financial planning and small business consulting services. The firm focuses on your unique tax, accounting and consulting needs with the sole purpose of providing clients highly personalized services.
---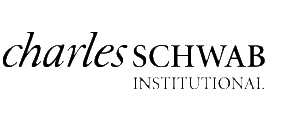 Charles Schwab & Co., Inc. (Schwab) was founded in 1973 and is now one of the world's largest discount brokerage firms. Schwab offers institutional-caliber products, services, and tools to our clients.
---

Ascendant Compliance Management is a leader in compliance and registration consulting services for Investment Advisors. Ascendant works closely with Alter Wealth Management, LLC, providing ongoing compliance consulting, guidance and training. More specifically, they help AWM prepare for registration, perform regulatory risk management and infrastructure analysis, and offer due diligence services and compliance training. By ensuring that AWM understands compliance control arrangements, Ascendant aims to ensure that good compliance becomes an integral part of the way AWM conducts business. Ascendant helps AWM create a culture of compliance and makes compliance a source of strength.